Era Kitchen & Bath: Fairfax's Top Remodeling Company
Best in the Business for Remodeling: Era Kitchen

&

Bath
We are the best in the business when it comes to remodeling. Our team of experts will help you design your dream space and then bring that vision to life in Fairfax. You'll get everything from custom cabinets, countertops, and more – all at affordable prices. You don't have to settle for less than what you want anymore. We know how important it is that every detail of your renovation be exactly as perfect as possible; which is why our team takes pride in their craftsmanship and attention to detail. Let us make your home look new again. You deserve an amazing home renovation experience and at Era Kitchen & Bath our goal is nothing short of excellence. 
Era Kitchen

&

Bath: A Wide Range of Services
One of the great things about Era Kitchen & Bath is our ability to provide a wide range of services. Whether you're looking for a full kitchen remodel or just want to update your bathroom, we can help. We also offer a wide range of products, including cabinets, countertops, and flooring, so you can create the perfect look for your home. If you're not sure where to start, don't worry. Our team of experts will be more than happy to help you get started. We understand that each client has their own unique needs and desires, so we offer a customized approach to all of our work.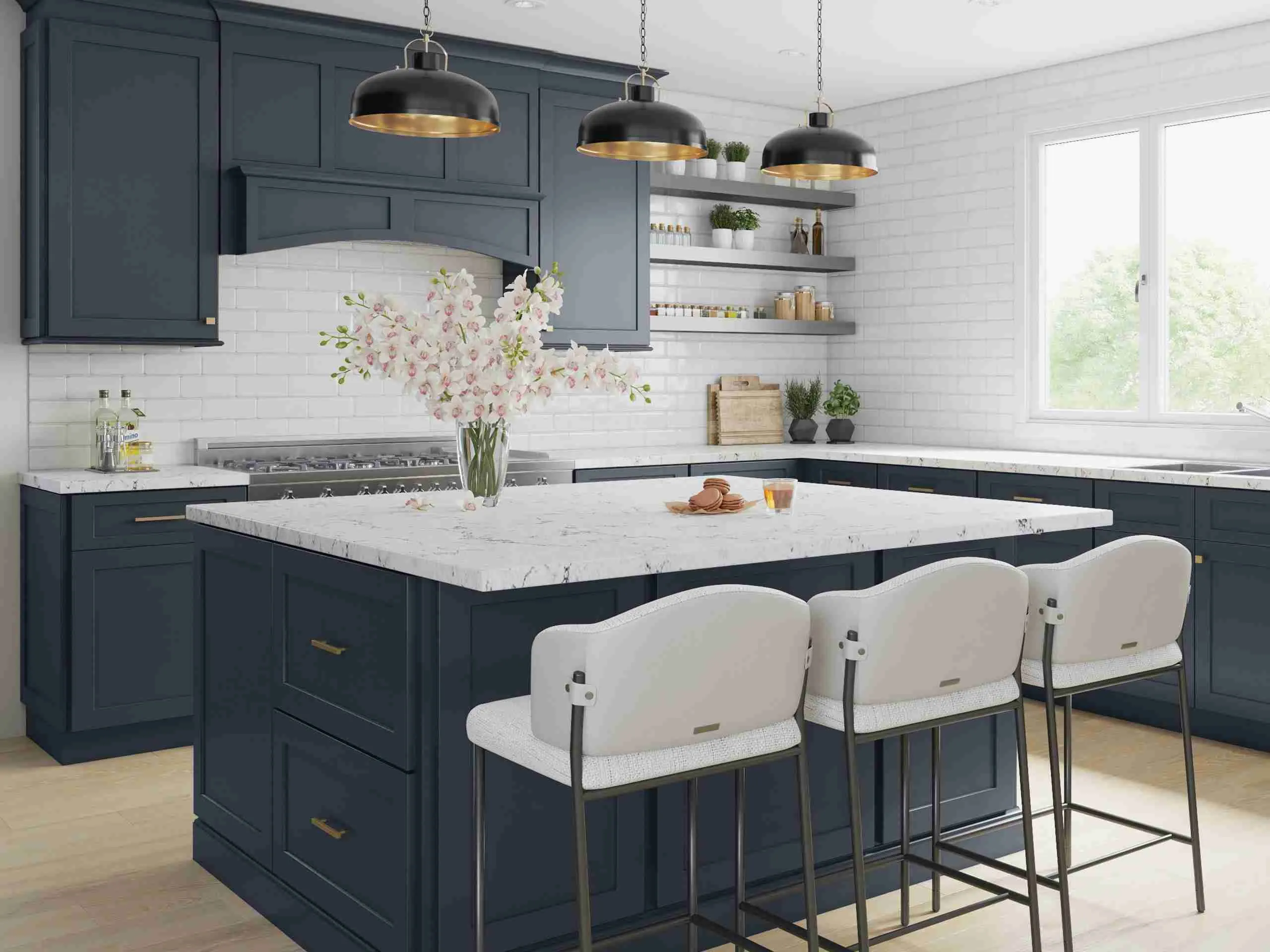 If you're in Fairfax and are in need of a top-tier kitchen or bathroom remodeling company, look no further than Era Kitchen & Bath! We provide comprehensive design and installation services for kitchens and baths of all shapes and sizes. Whether you're looking to update your cabinets, add on to them, or do something else entirely, we can help! With years of experience in the industry, we know how to get the job done right – so you can sit back and relax while we take care of everything. Contact us today to schedule a consultation!
Era Kitchen & Bath is the company to call when it comes to reliable kitchen and bathroom remodeling. We've been in business for more than a decade, so we know what works. We can help you with anything! We have a large selection of goods in our showroom, making it simple to isolate what you're looking for.
We provide high-quality services that will keep you happy, such as floor installation and new bathroom remodeling. From flooring installations to new bathroom remodels and everything in between, we can assist you with the appearance and improvements you desire.
Era Kitchen & Bath: A Fairfax Park Kitchen and Bath Remodeling Company You Can Trust
For years, we've been providing quality service to our customers, and we're confident we can do the same for you. We offer a variety of services, including high-end cabinets, luxurious finishes, and more. We also provide laundry room remodeling, powder room renovation, master bath renovation, and design services. So if you're looking for an excellent job by skilled professionals, contact us today! We would be happy to discuss our services with you!
When it comes to bathroom and kitchen remodeling, we're the most experienced in Fairfax. We can also assist you in creating the ideal environment for your needs. We can create anything from the ground up, whether you want a totally fresh appearance or merely wish to update your cabinets.
We've been in business for more than a decade, and we're dedicated to offering our customers only the highest-quality house remodeling projects. Get in touch with us right away to get started!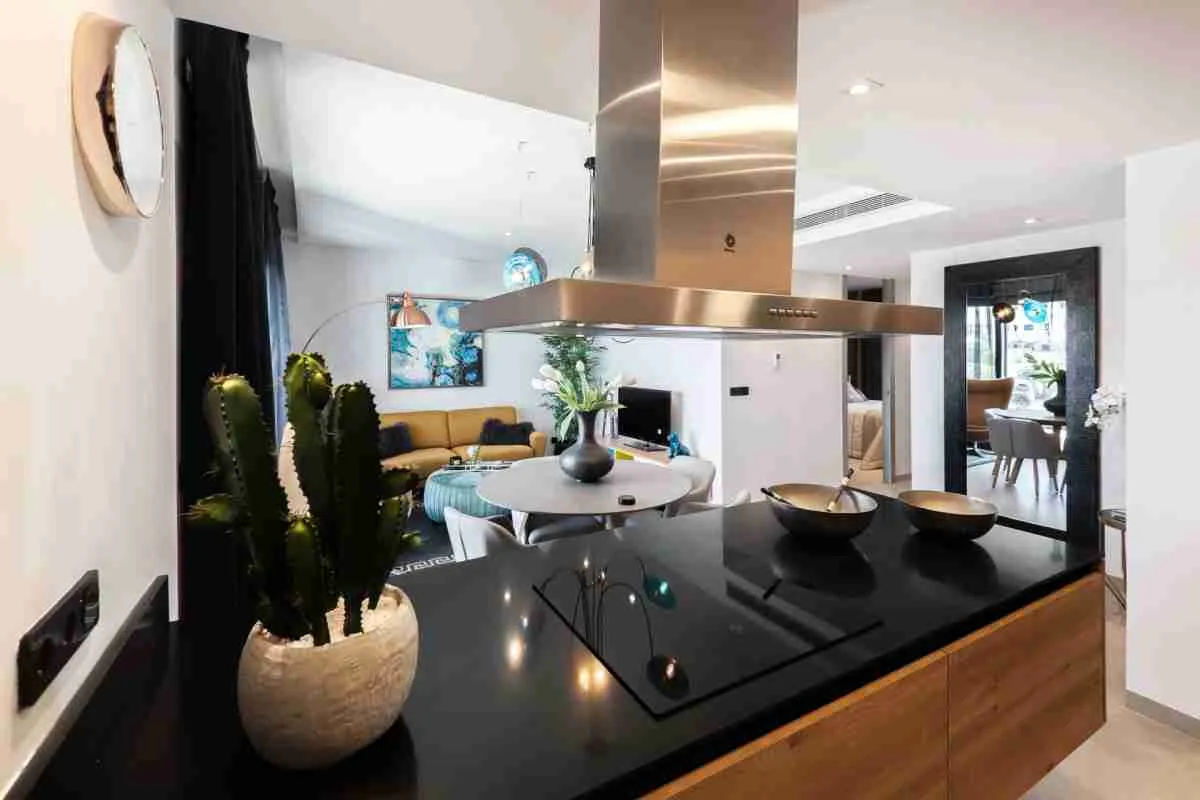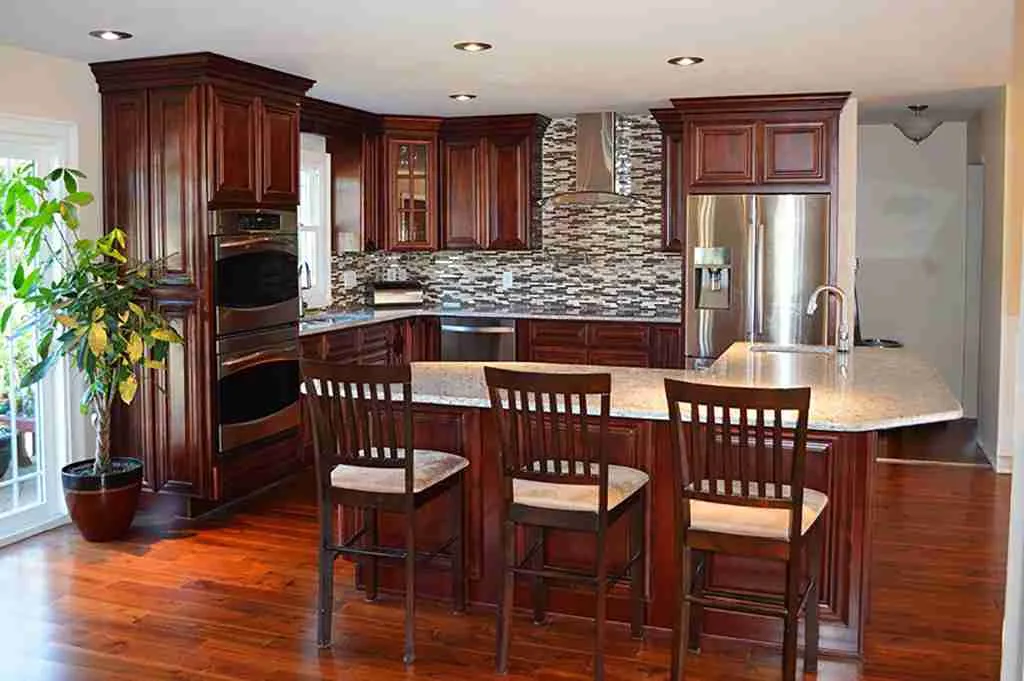 The One-Stop Shop for Your Kitchen and Bathroom Remodel Needs
Are you considering a kitchen or bathroom remodel? If so, you need to check out Era Kitchen & Bath! We are the one-stop shop for all your remodeling needs. We provide comprehensive remodeling services, from customizing the new room with personal cabinets to installing tile flooring that compliments your style. We also have a large selection of cabinets and designs to choose from, so you can get the style of cabinet that best fits your personality. Don't worry about a thing – we'll take care of it all!
Remodeling your bathroom is by far the simplest and most cost-effective approach to making it both pleasant and useful for everyone in your family because your bathroom is one of the most essential rooms in your house. It's where you prepare yourself every day and may serve as a relaxing area after a long day at work. We'll handle it all, from selecting new cabinets or fixtures to choosing paint colors and flooring materials, so you don't have to. We can determine the best design for your needs in Fairfax. We are here to provide the most effective bathroom remodeling services available.
Era Kitchen & Bath: Your Best Option in Fairfax
If you're in the market for a new kitchen or bathroom, you have a few choices. You can do it yourself, hire a contractor, or work with a professional remodeling firm. However, if you're looking for someone who can help you stay on budget while still giving you the results you want, Era Kitchen & Bath is your best option. We've been helping people renovate their homes for years, and we know how to get the job done right – without breaking the bank. Request a quote today, and let us show you what we can do!
Era Kitchen & Bath is a kitchen and bath remodeling company with a staff of kitchen and bath renovation experts who have worked on a wide range of designs, from tiny to huge, modern to traditional. We strive for our clients to be happy with their kitchens for years, which is why we work closely with them throughout the project. Give us a call if you're searching for a new appearance or if something has happened to yours.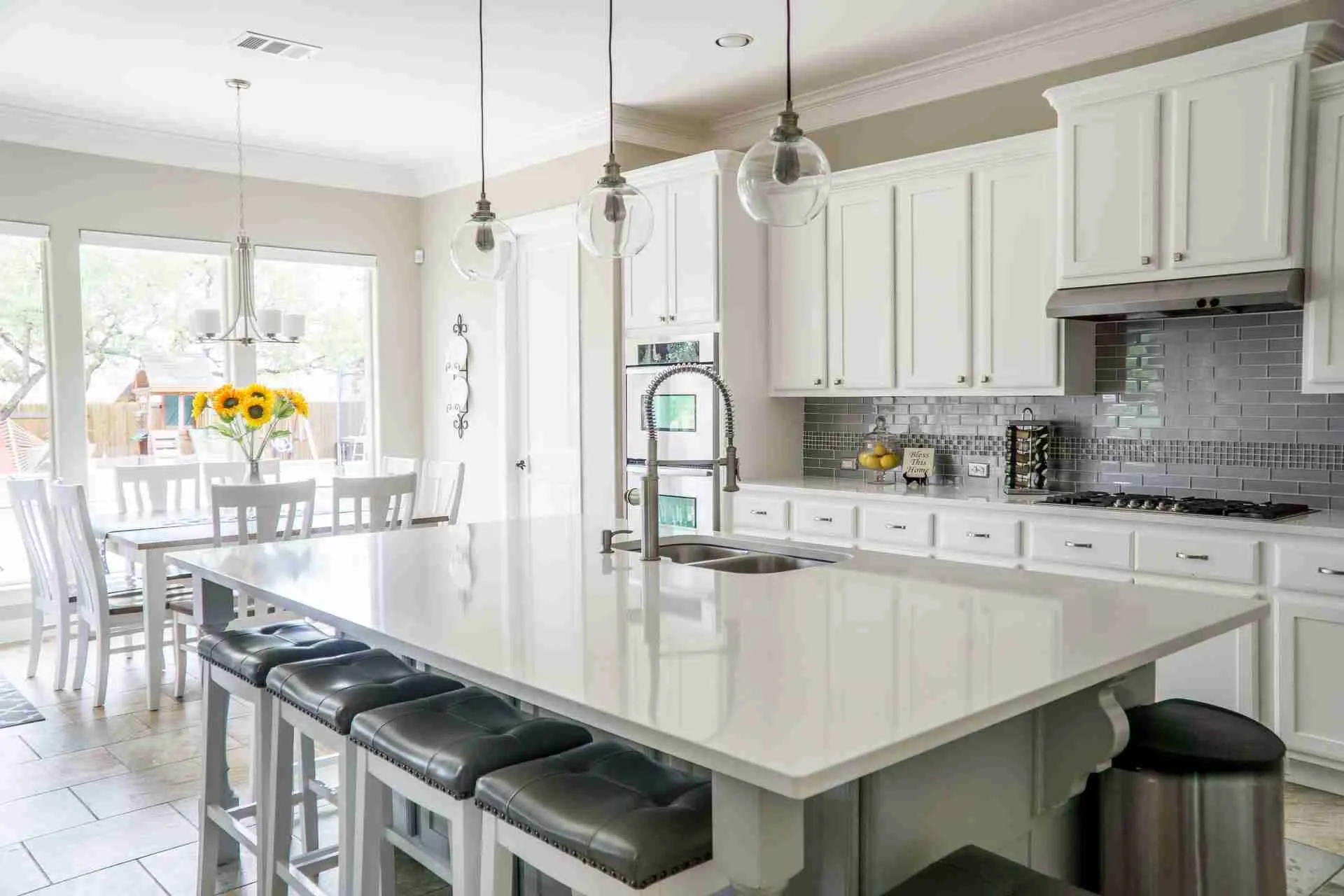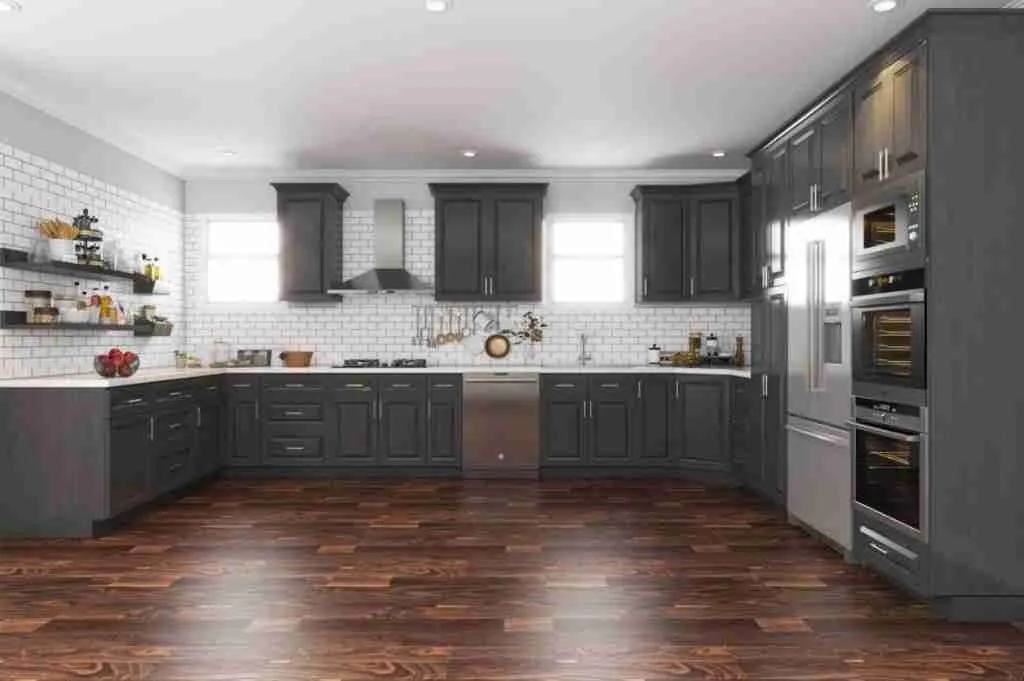 Get the Perfect Design for Your Kitchen or Bathroom in Fairfax
Finding the right design and remodeling company can be difficult. That is why we offer kitchen and bathroom design services here at our company. We have skilled professionals that can help you create the perfect aesthetic for your home. Whether you're looking for a classic or contemporary design, we can help! We are a full-service kitchen and bath design business that specializes in residential remodeling. Your designer will measure your property and give you some suggestions on a computer to assist you in determining what you want. We'll go through our products and how they're used so you don't get caught off guard when it's time to order or put everything together!
We have years of experience assisting homeowners in upgrading their kitchens and bathrooms, and we can assist you with creative design elements to make your project stand out. We can develop one-of-a-kind custom concepts that are specific to you and your style, as well as help you save money on future improvements.
Our large array of woods, metals, and textiles allows you to personalize your ideal house based on your preferences. We'll merge your unique features with our expert experience to produce the ideal form for your custom cabinets.
Era Kitchen & Bath: The Best Remodeling Services in Town
Looking for a reliable and affordable remodeling service? Era Kitchen & Bath is the perfect company for you! We have many years of experience in the industry, and we are dedicated to providing our customers with high-quality services and products. We understand that every customer has different needs, which is why we offer a wide selection of remodeling services. We also have many different styles and colors, so you can find the perfect cabinets for your home.
We've earned a solid name for providing excellent craftsmanship and customer service. Thousands of homeowners in the state have entrusted us with every stage of bathroom remodels, from start to finish, with total care and professionalism. For any homeowner in your area who hires us as their bathroom remodeling specialist, we provide a 100 percent satisfaction guarantee. We have some helpful information on our website about engaging local bathroom remodelers, so go through them if you have the opportunity.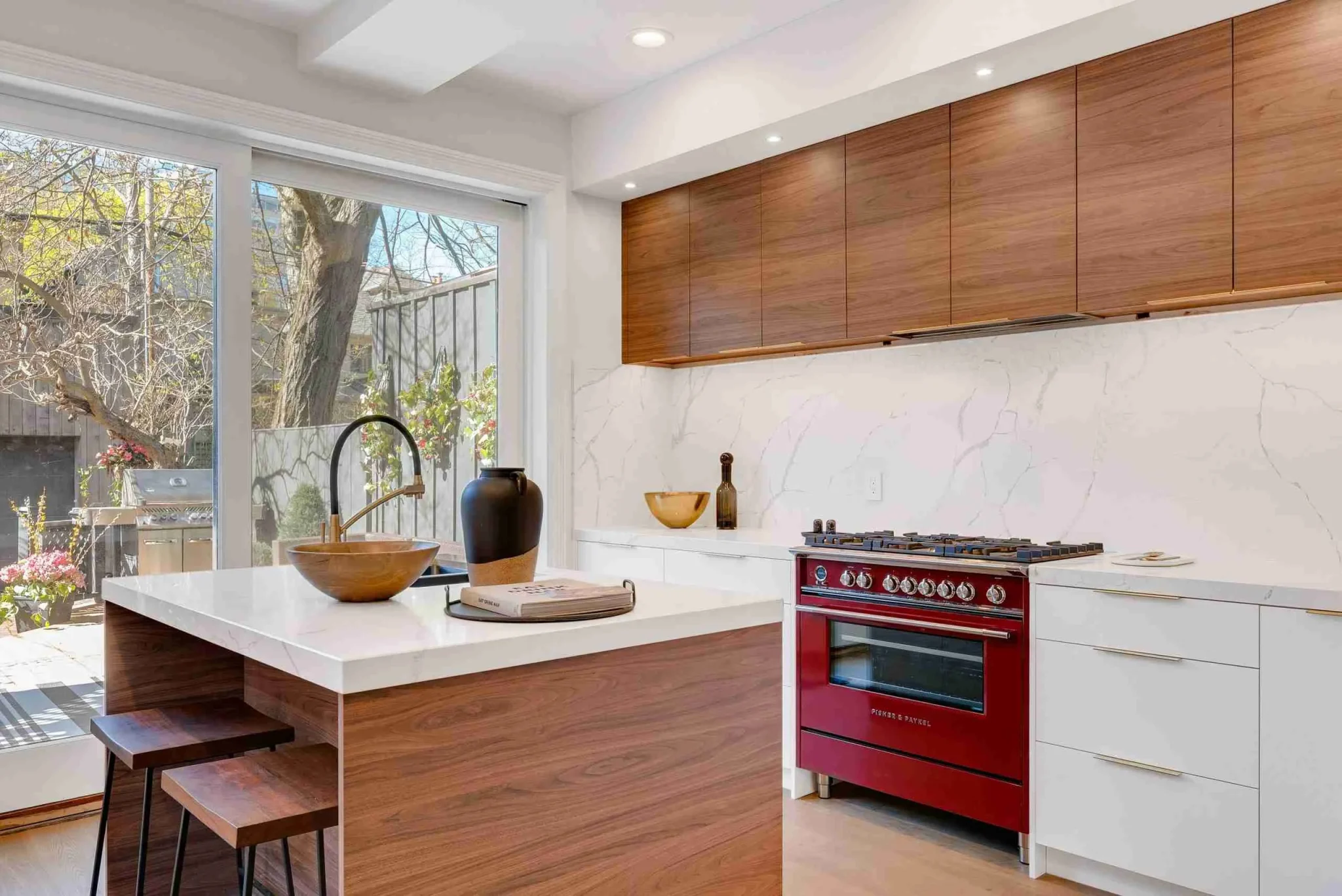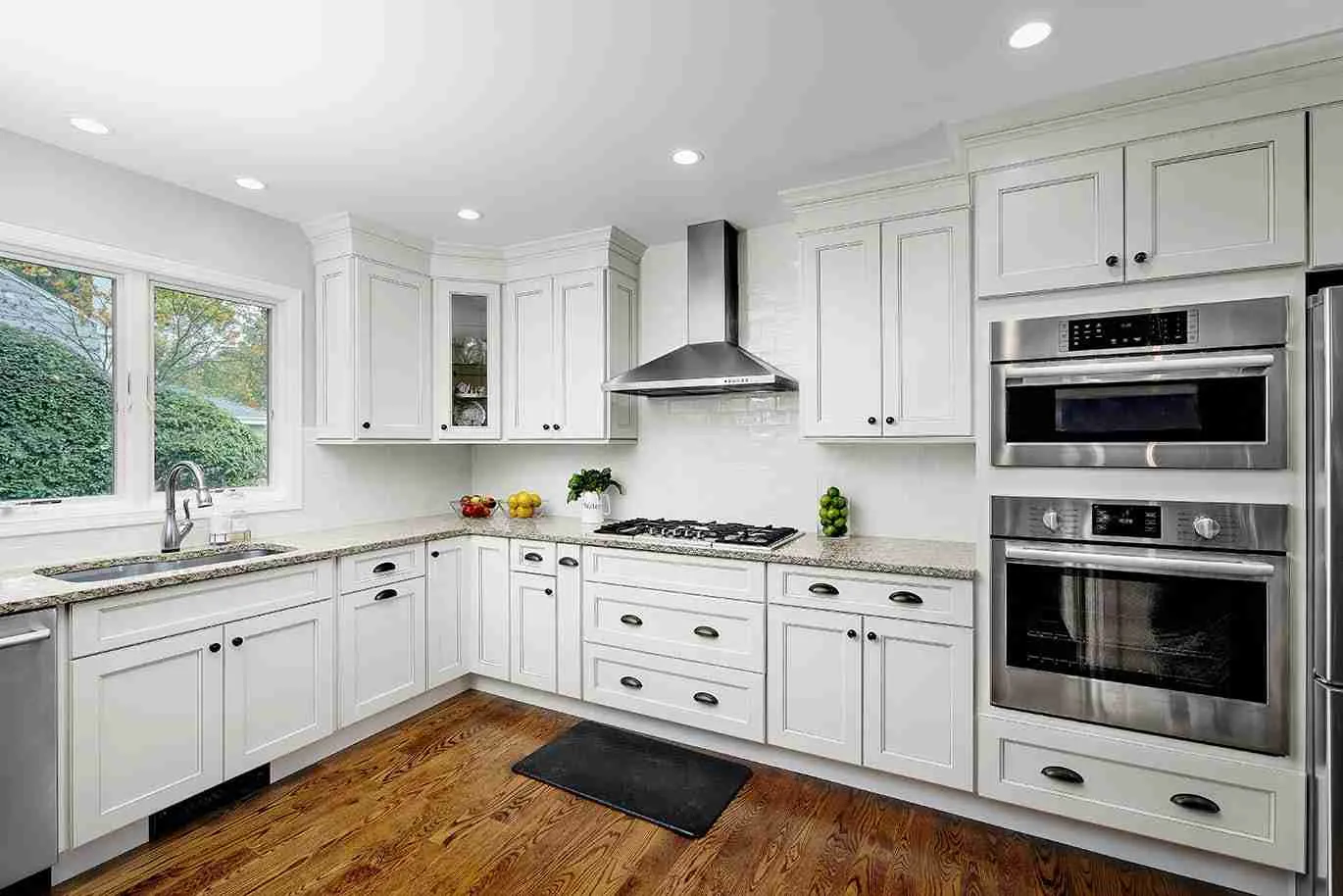 Dreaming of a New Kitchen or Bathroom? Our Team Can Help!
Are you dreaming of a brand new modern kitchen? Maybe you're longing for a luxurious new bathroom design. Whatever your dream, our team can help make it a reality! We understand that when it comes to remodeling your home, you want the process to be as easy and stress-free as possible.
That is why we have created a streamlined process that will take all the guesswork out of the equation! 
From design to installation of new cabinets and granite countertops, our team will be with you every step of the way to ensure your project goes smoothly. Plus, we offer competitive rates and financing options so that you can get the kitchen or bathroom of your dreams without breaking the bank. Give us a call today.
Era Kitchen & Bath: Professional Design Services at Affordable Prices
Era Kitchen & Bath is here to help you! We provide expert design services at reasonable rates, so you may get the appearance you desire without breaking the bank. Without breaking the budget, our team of professional remodeling experts can help you plan and build a beautiful new bathroom or kitchen space. We will design the perfect shower for you and your bathroom based on the space available, ensuring that it is safe.
It might be tough to determine the design of your ideal kitchen, but we're here to assist! Whether you want a complete remodel or only some adjustments, we'll work with you every step of the way to ensure that your selected project meets your needs. We provide free design services to guarantee you have no reason to feel obligated for anything other than getting exactly what you've wanted for years.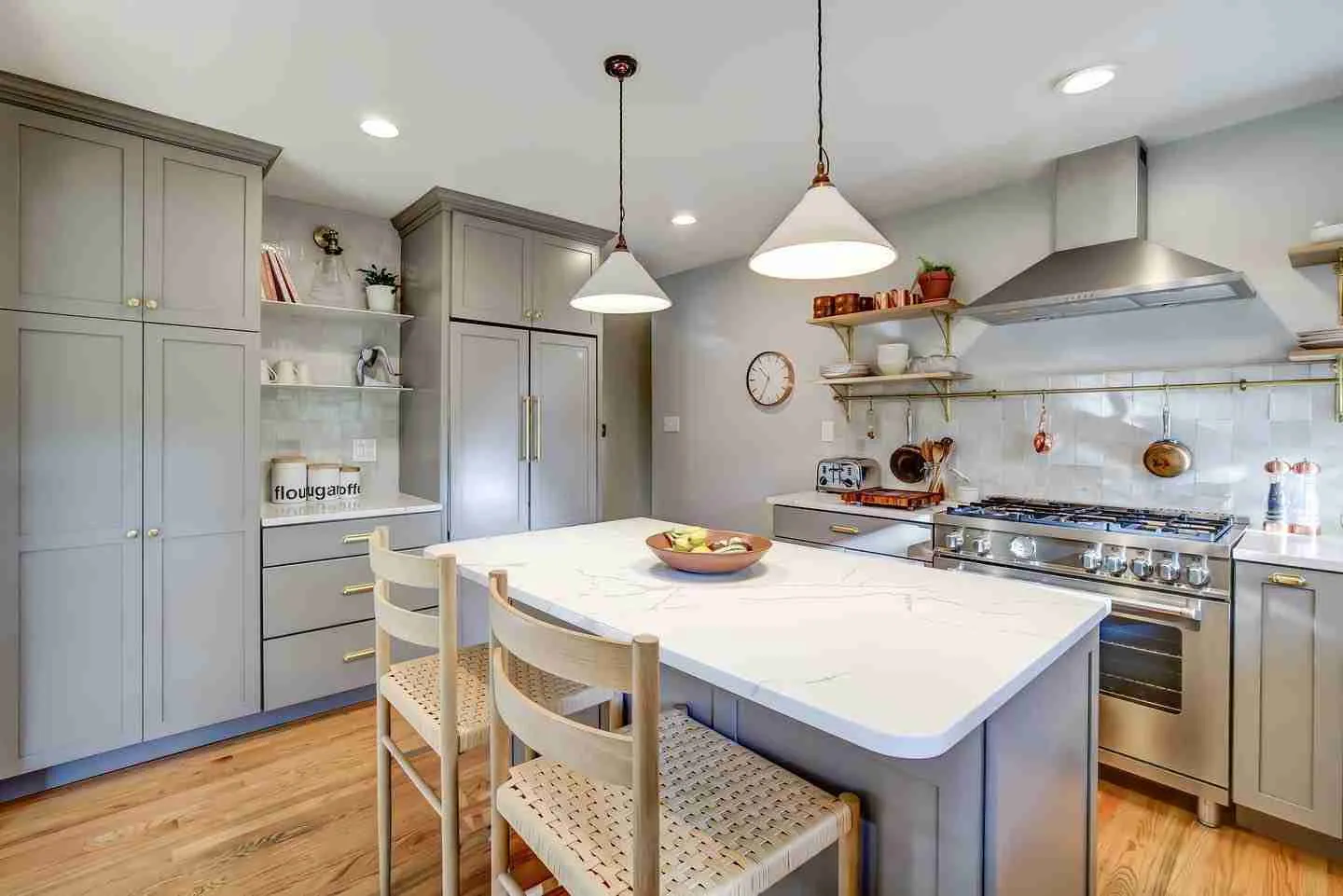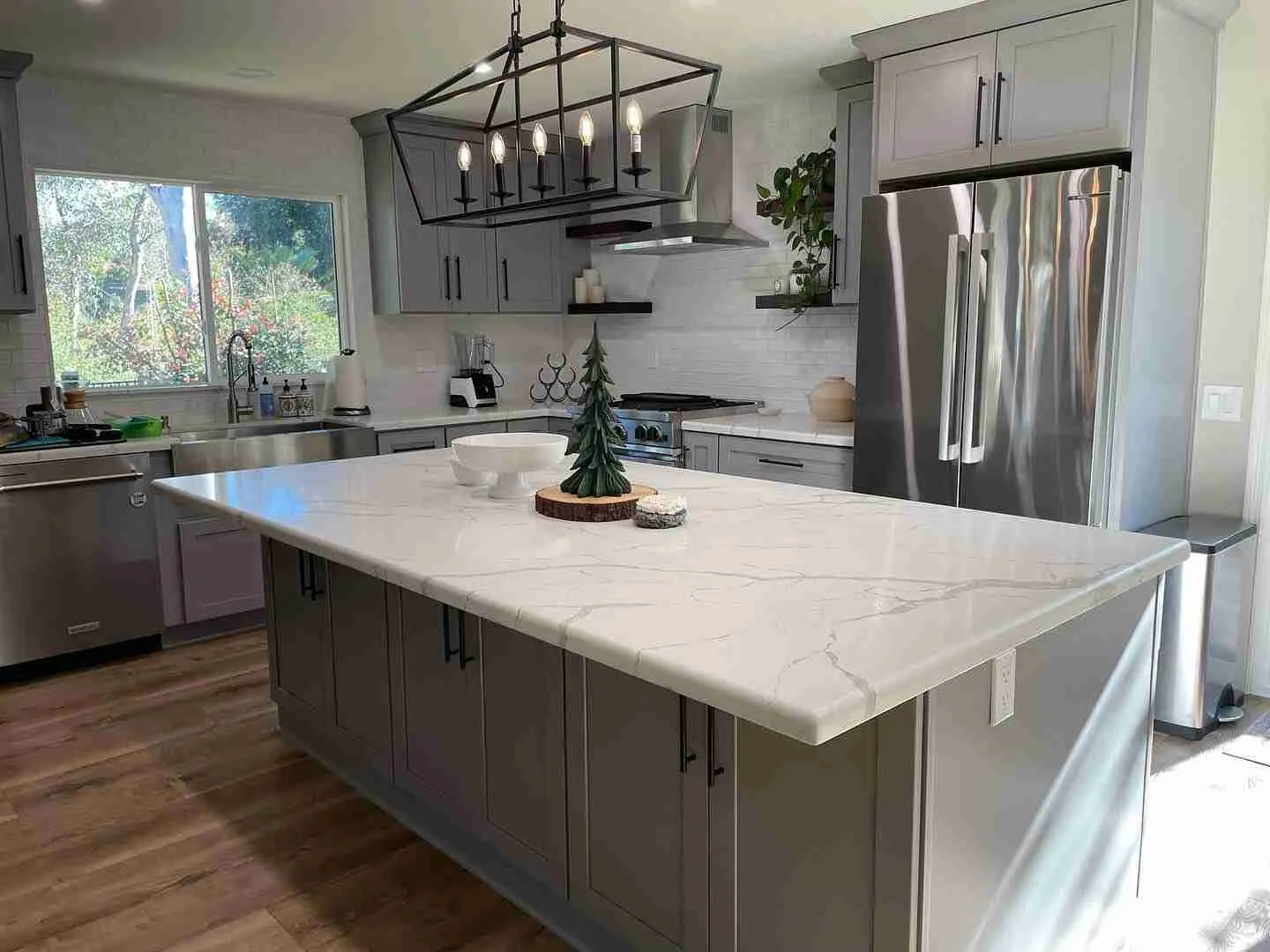 Get the Perfect Kitchen and Bath Remodeling with Era Kitchen & Bath
Your kitchen and bathroom are two of the most important rooms in your home. They're where you cook meals and memories, so it's critical to make them look their best! That's where Era Kitchen & Bath comes in – with lovely renovated kitchens and baths at an incredible price. We provide a wonderful location for clients to visit – our showroom.
Remodeling a kitchen or bathroom is one of the most time-consuming projects. If you want your remodeling project to succeed, visit our showroom! We are not a general contractor; at Era Kitchen & Bath, we deal with professional designers who will collaborate with you from start to end throughout your kitchen or bathroom remodeling.  If you're looking for a kitchen remodel in Fairfax, you can search for local resources and driving directions to help you get started for a beautiful job.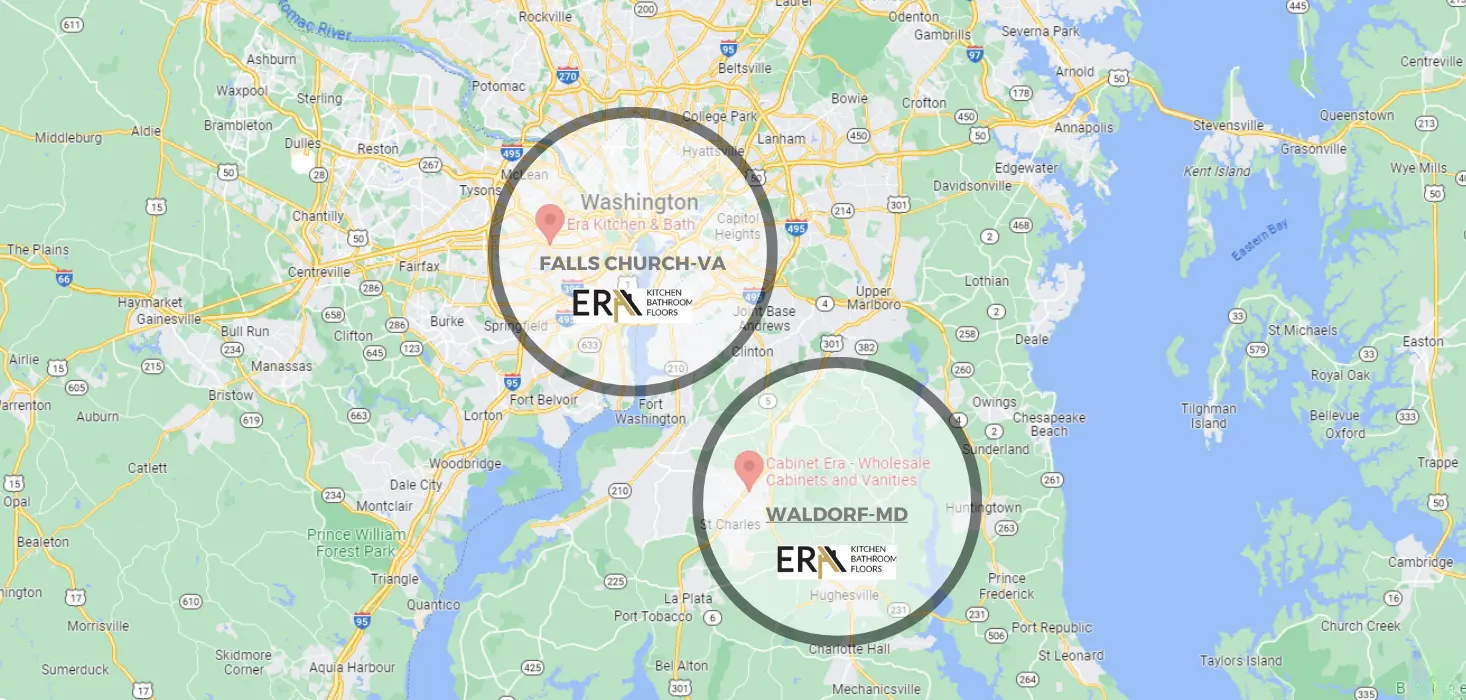 SERVICE AREAS
Era Kitchen
&

Bath: The Finest Services in Falls Church